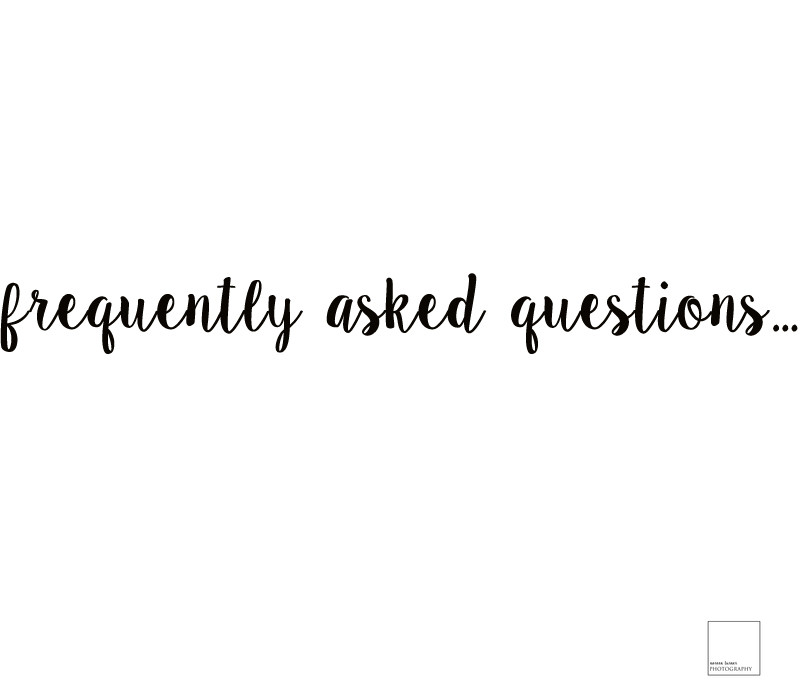 How do we book? You can use the contact page to inquire about the package you are looking to book. After we decide on a date for your session I will send over an invoice and contract. Once the retainer is paid and the contract is signed you are good to go!

What happens after we book? After I receive your signed contract and deposit we can work on the details for your shoot. We can plan a phone call or work through emails to determine what matters to your family the most so that I know exactly what to look for when photographing your family. I can also make suggestions regarding what to wear or where to go for hair and makeup.
Where should we do our photos? My studio is always a great option! All posed newborn sessions are held in the studio. We also have the option of combining a studio session with some photos around Riverton which is a very photogenic little town. Otherwise, we can plan your location depending on what type of photos you are looking for such as city or farm settings, or your lifestyle photos in your home.

What happens during the session? Not much!! We meet, we talk and then either myself or Cecilia will take your photos! When kids and toddlers are involved there are a few bribes and a lot of silly noise making to get their attention! There is also some time for them to play and be themselves. I like to capture kids in the traditional sense as well as candids of them being silly and playful. When whole families are involved not much changes except that mom and dad are in the photos and able to tickle and play with their little ones, which usually keeps them sitting in one place.

Who photographs my session? Noreen Turner Photography is now made up of two fabulous photographers! Noreen photographs weddings + engagements, newborns, maternity and cake smash sessions. Cecilia photographs families!
Can I have my extended family included in the photos? Of course you can! If grand-mom and grand-pop want to tag along to your session I will absolutely make sure they get in some of the photos. Your session includes photos of anyone that you want as long as it is within your session time. If your extended family is too large to photograph in one hour it might be necessary to create a custom package.
Do you have insurance? I sure do! Safety is my thing and so is being prepared for anything.

What is covered in your contract? My contract is put in place to protect both myself and you, the client. It protects you if anything should happen to me and I can't photograph you and your family. It also protects me if you don't show up to your session. The most important aspect of my contract is the fact that your package includes a print release for your photos. This allows you to print your photos anywhere you would like. This does not however, give the client the full copyright. My contract also includes a model release, so that I can use your beautiful photos on my website or to post a sneak peak to facebook and/or instagram.
What happens after our session? About 2-3 weeks after your session your will receive your online gallery. Here you can choose your 15 favorite images to download. You can also purchase the full gallery for an additional $275. Full gallery purchases come with a USB that contains your high resolution photos. You also have the option to come to the studio to view your photos and also create custom artwork for your home.
My kids are crazy! How can we get good photos of them? Embrace it! I love photos of families playing together and kids just being themselves! I do have my own little tricks to ensure that we can get at least a few photos of your little ones looking right at the camera.
How do we plan a newborn session? Mom, dad and myself will set an estimated date for the newborn session. As soon as mom delivers the new bundle of joy, we can set a more firm date and time. Newborn session are typically done within 10 days of the baby being born.
Do you provide props?I provide props for all newborn sessions but you are welcome to bring along anything sentimental or even something you just like. I encourage parents to bring a favorite stuffed animal or toy for their older kids. Having something of their own often allows them to feel comfortable from the start and gives them something to show off.
What should we wear? There are many different sites that tell you what you should and should not wear to your session. It can actually be overwhelming. To look your best in your photos just keep it simple.
Make sure that your clothes fit and that you feel good in them. If you are not comfortable in your outfit, it will show in your photos.
Loose fitting and baggy clothes generally do not photograph well.
Try not to match with your remaining family too much. It just looks cheesy sometimes :)
Keep your clothing simple - simple patterns and color choices with small pops of color and great accessories end up looking the best! Think statement necklaces, ties or bowties, suspenders, fluffy skirts for little girls, boots, and scarves.
For more inspiration feel free to check out my pinterest page.
What type of portrait packages do you offer? Please see my pricing page for more information on packages.
What are micro mini sessions? Micro mini sessions are 15 minute studio sessions that are only available to clients who purchase the baby's first year package. These sessions are quick ways to document your growing baby.

Do you offer mini sessions? Yes! I offer mini sessions at Christmas time in my studio. These sessions include 2-3 backgrounds and last 20 minutes long. They include 5 high resolution photos for $175.00.