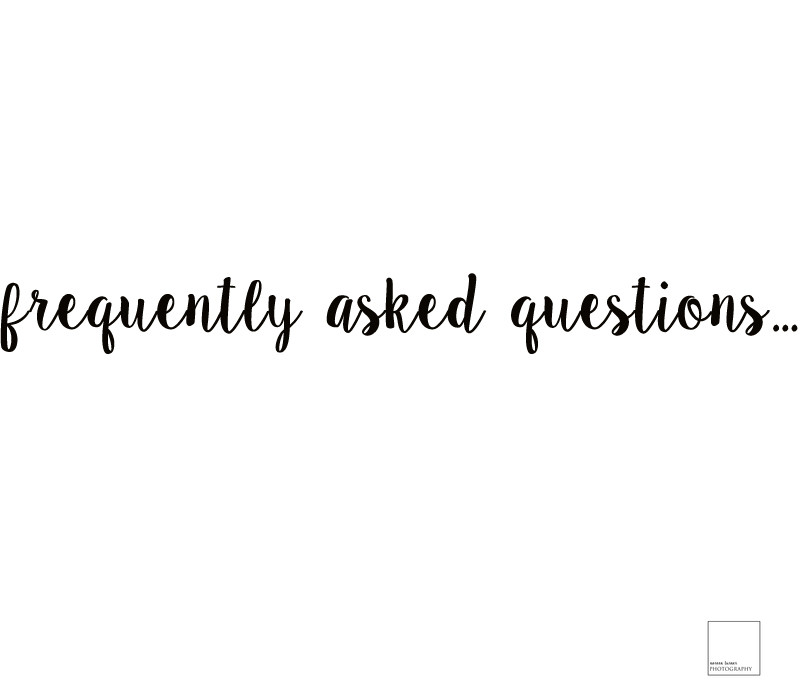 Couples either come to me with a laundry list of questions taken from The Knot or they show up with nothing just ready to hear what I have to say. There is no wrong way to plan your wedding! But if you are curious about how my business is run, just keep reading!
What is your style of photography? My style of photography fits my personality as in, I'm not confined to just one thing. You could say that my work is mostly photojournalistic in the sense that I like to hang back and capture what is going on in front of me. At the same time I also pose my couples for a good portion of their portraits because no one wants pictures where they are hunched over or standing in a way that isn't flattering. I want my brides and grooms to have photos that capture them at their best. Sometimes that means I may offer guidance as to where to put your dress or shoes on. Sometimes it means I just stay out of your way and capture the day. Regardless, you will end up with amazing pictures.
Do you photograph engagements? I love to photograph engagements (and proposals too)! I think it is a great way to get to know a couple and for them to get to know me. It allows me to preserve your natural personalities so you can remember what you were really like at this time in your lives. Also, it's a great time to photograph the future Mr. and Mrs. at some of your favorite locations since sometimes that just isn't possible on the wedding day.
Do you work from a shot list? Yup! I am extremely organized and photographing the wedding day is no exception. My couples and I work on a timeline and shot list prior to the wedding date. I follow that shot list so that nothing is overlooked.
Do you bring your own lighting? I sure do! Some venues and getting ready rooms are just not conducive to amazing photography! Sometimes it is raining and all portraits must be done inside. Sometimes there are no windows. I always bring my own lighting for any scenario.
What will you wear? My assistants, second shooters, and I will always dress professionally. That means no yoga pants! You can also check out my instagram for some behind the scenes photos!
Do you bring a second shooter? My classic and dream packages both include a second shooter. Sometimes my second shooter will assist me in holding lights, sometimes they are on their own photographing the bride or groom. I think that having that extra set of hands and an extra person capturing your day is always a great extra to have.
How many images do you deliver? Every wedding is different and the amount of images you receive depends a lot on whether or not we photograph you and your bridal party getting ready, if you have a first look, how many family photos you would like, and if you have a lot of details. I guarantee a minimum of 500 images for every wedding.
What is your backup plan? If for some horrible reason, I am unable to photograph your wedding I will present you with two options - I will refund your entire payment and help you find another photographer, or I will choose a photographer to take my place that day. I am a part of a very large network of photographers and work closely with several that I would call first in the case of any emergency.
What do we do about photo permits? If the space we have chosen for your photos requires a permit, I will handle applying for and obtaining the necessary permits after which I will send you an invoice for the fees. The permit fees are not included in your package price.
Will you reach out to my vendors to confirm details? Yes! I always introduce myself in advance if I haven't worked with a vendor before. I also go over the timeline with them so we are all on the same page.
Do you offer payment plans? Yes! A $1000.00 deposit is required for all weddings with the balance due two weeks prior to your wedding. We can create a custom payment plan that you are comfortable with as long as the deposit and final balances are paid on time. You can check out more information regarding pricing here.
What happens after we book? We celebrate! After I receive your deposit and signed contracts I send over a nice little package detailing what will happen next! I always keep in touch during your engagement so you know I didn't drop off the face of the Earth. About 8 weeks prior to your wedding I sent over a questionnaire to be completed. This helps me create your timeline, shot list, and answers a lot of questions I will have about the details of your day. Then we create your timeline and shot list. We speak again closer to your wedding to finalize anything last minute details, then you get married and I'm there to capture every sweet moment!
What happens after the wedding? Hop on to social media because I post a sneak peak on facebook and instagram very soon after your wedding! Then you can expect your final images within 6-8 weeks.
How do your give the images to your brides and grooms? All of my collections include and online gallery where you can download your photos.
How do I order prints and products? Typical products like prints and canvases can be ordered through your online gallery. If you are interested in an album just send me an email! We will work together to design something amazing!
What is your cancellation policy? In the event of cancellation, there will be no refunds on the deposit. If any payments were made in addition the deposit, they will be refunded up to a certain time.
Can we meet in person? Of course! I love to meet with brides and grooms to go over their needs, budget and any questions they have regarding my packages and experience. We can meet in my Riverton, NJ studio (which is located just a minutes from Philadelphia) or at a location closer to you.
How do you handle poor situations? Patiently. Something will come up at every wedding that is not a part of the plan. There is usually nothing you can do except go with the flow. If something is within my power to fix, then by all means I will do that.

Do you release ALL photos? I do not release every single photo. I go through every photo taken at your wedding and choose the best ones. This means that I do not release blurry or poorly lit photos, or photos that just didn't work out. I will not release work that is subpar. That being said, you still end up with hundreds of photos and you can trust that you will receive quality work.
Do you retouch photos? Every photo is edited in some way. I do basic color corrections to every photo. Some photos also require minor exposure corrections. I also soften skin and fix blemishes on any portrait.
If you are interested in booking Noreen as your wedding photographer please use the contact form on this website.