Photo Locations in Philadelphia
Brides and grooms always ask me for the best locations for their portrait or bridal party photos. There are so many great locations throughout Philadelphia. I have compiled a list for brides and grooms so they can see the location and also learn a little bit more about what the space has to offer.
Philadelphia Museum of Art
The Philadelphia Art Museum is a classic location for photos. The stunning architecture provides great lines and a neutral tone that compliments any wedding. Working in the front of the museum can be tricky since it is a popular tourist attraction however, photos looking down the parkway with the city in the background are some of my favorite. The sides of the art museum also provide little nooks and crannies perfect for photo opportunities. Behind the art museum couples still have the opportunity to have portraits taken with the iconic pillars. There is also more room to work along with an open field area. The Waterworks are located behind the Art Museum and add yet another option for bridal parties and couples.
Permit Required? Yes.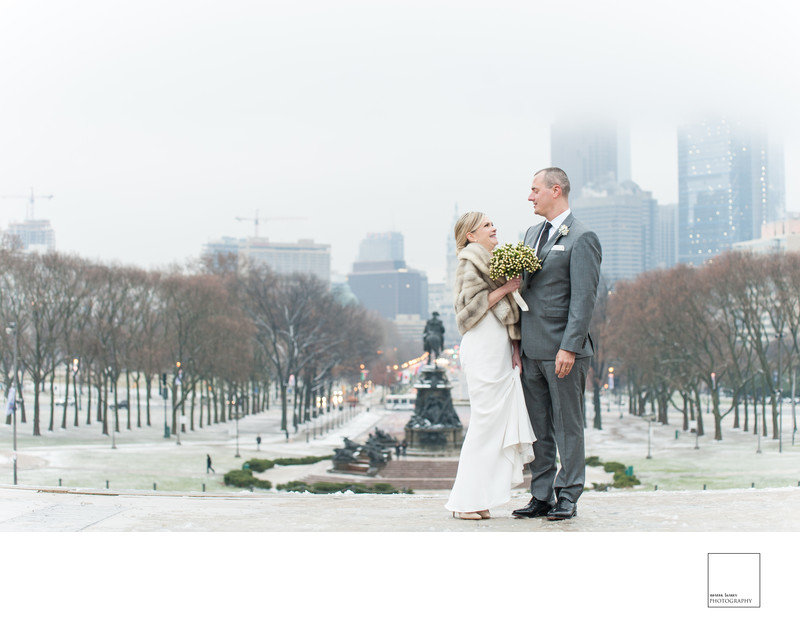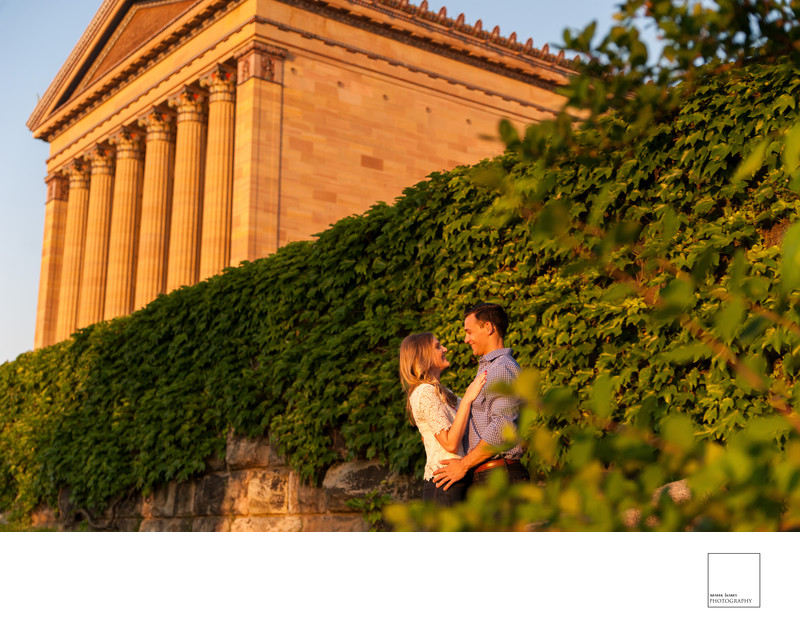 Merchants Exchange
The Merchants Exchange building is another location that provides classic architecture and a neutral palette to work with. The building itself is circular and the best location for photos is the back. The street is cobblestone which can be difficult for brides in heels however there is a sidewalk around the building. There aren't as many hidden areas around the building itself but if couples don't mind walking on the cobblestone a bit, there is a small garden and alleyway that serves as a great location. The golden hour sun is perfect in the alley by Merchants Exchange so if you find yourself in that location at sunset, take a little walk and get a different perspective for your photos.
Permit Required? Yes - but only for Merchants Exchange, not for the alley.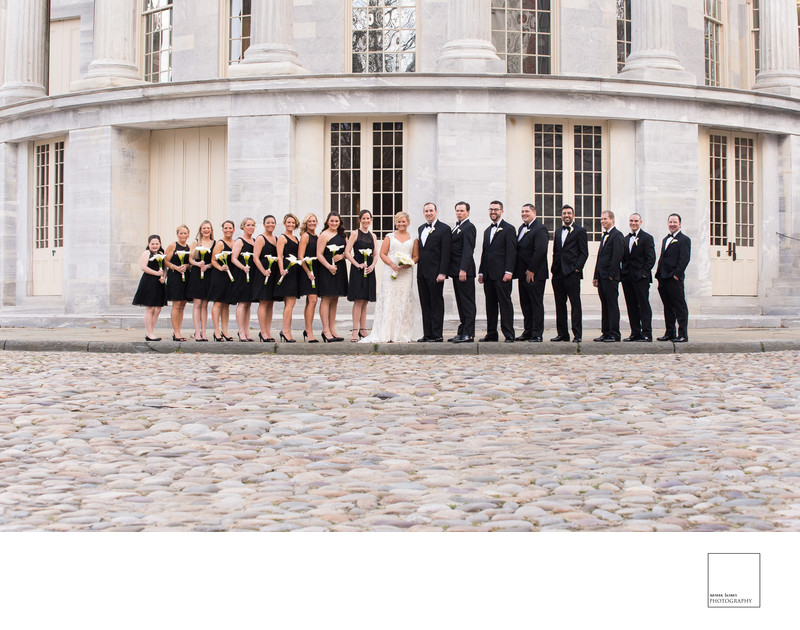 City Hall
If you are interested in dramatic lighting then City Hall is the perfect location. There may be crowds to battle with if you want the dreamy light that enters through the four tunnels. You can also use different corners of city hall for gorgeous photos.
Permit Required? No.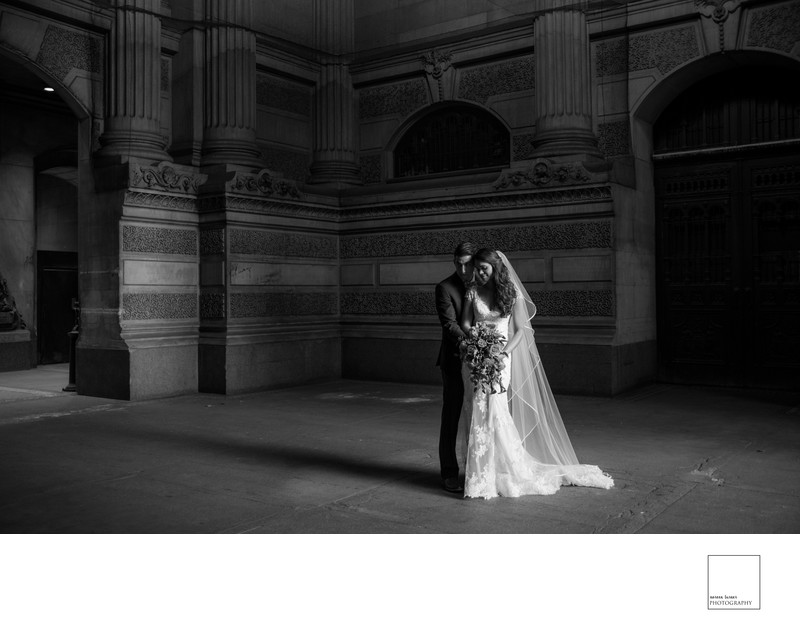 30th Street Station
Permit Required? No.
Washington Square Park
This is the perfect location for the city bride that wants a bit of nature in her portraits! In the spring and summer the sunlight pours through the trees and provides a stunning backdrop.
Permit Required? Yes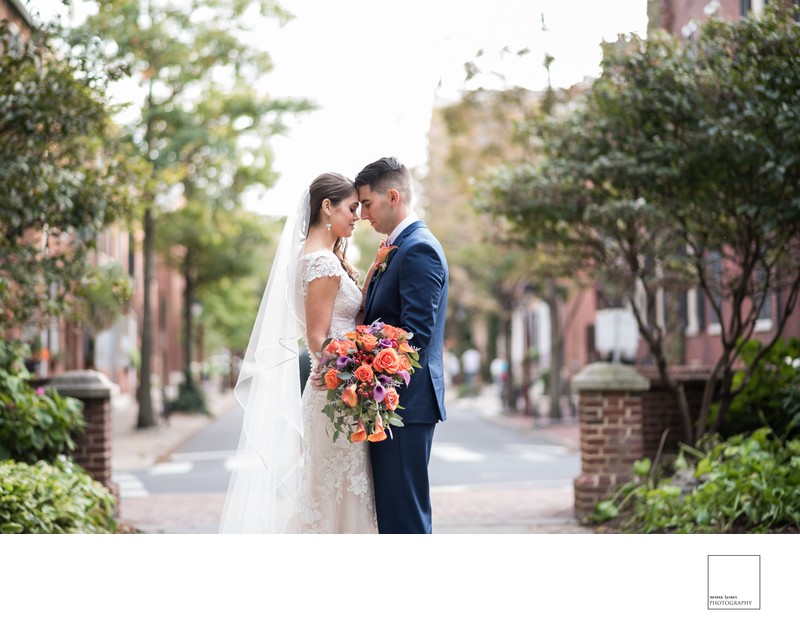 Philadelphia Navy Yard
Permit Required? No.
Rittenhouse Square
Permit Required? No.
Your Own Venue
There are so many amazing venues in Philadelphia that are their own amazing backdrops. You can work with your photographer to create a portrait that shows your venue and decor just as you designed it.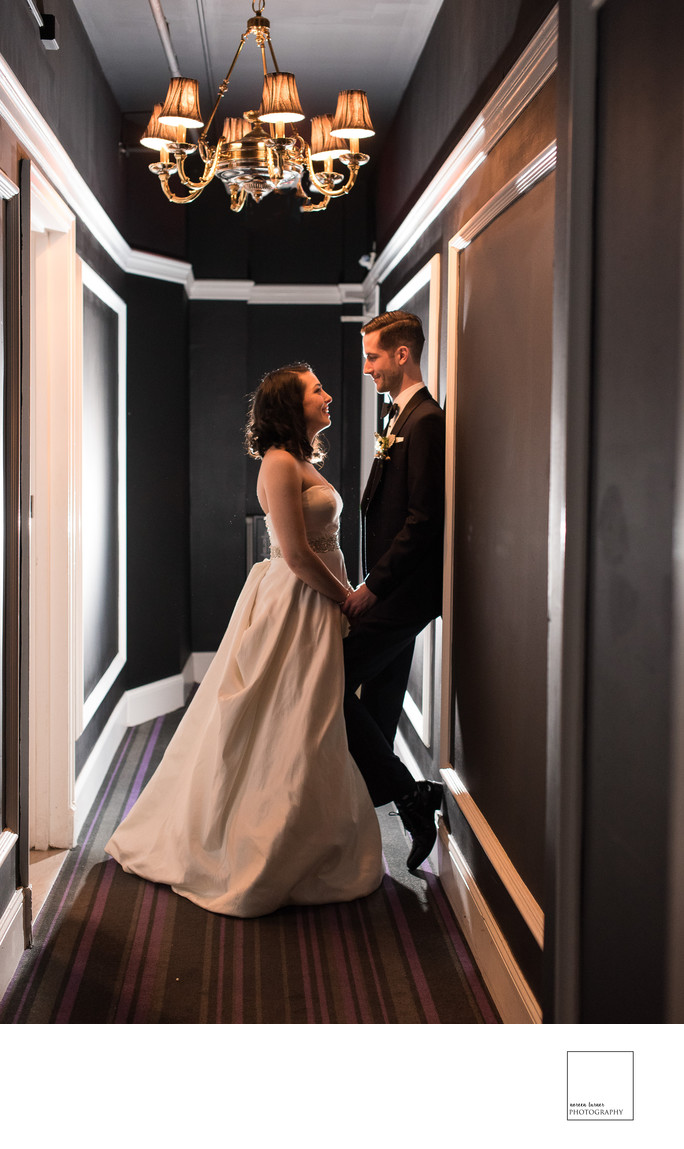 Pennsylvania Academy of Fine Arts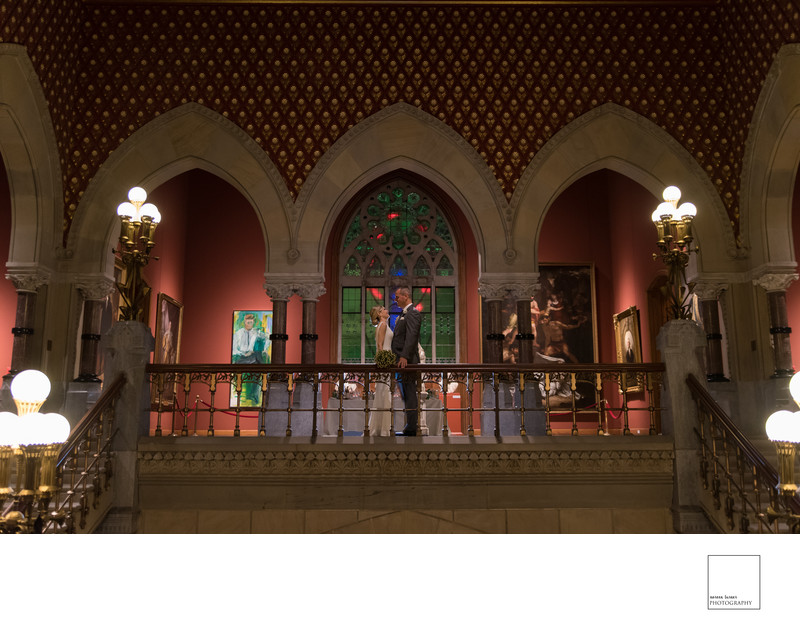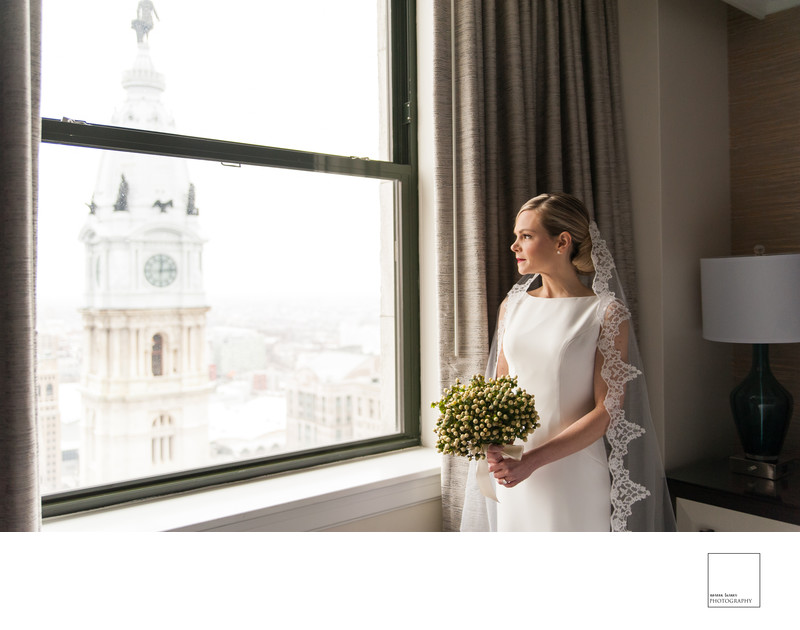 Trust Your Photographer
Your photographer will know the best place for your portraits! Even some areas that don't seem picturesque might provide something beautiful in the end results.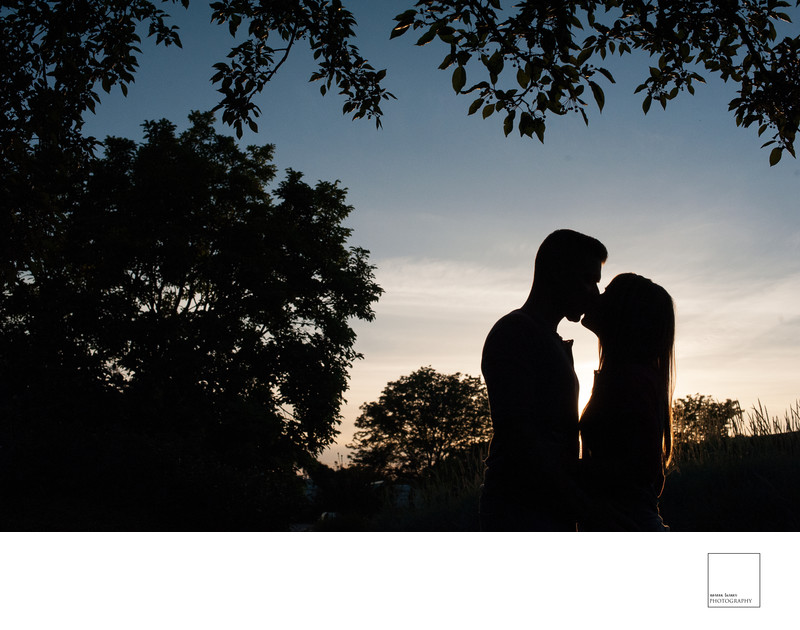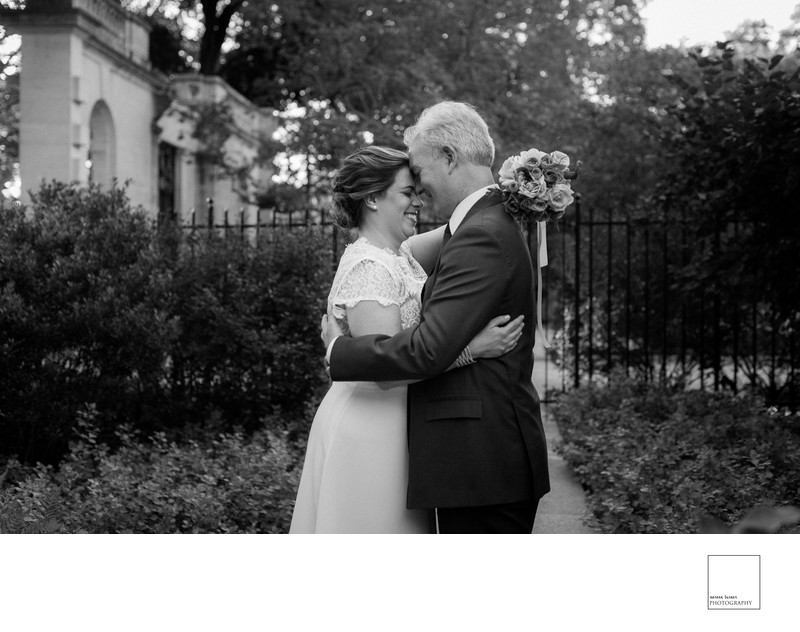 Noreen Turner Photography is a luxury studio in Riverton, NJ specializing in weddings, engagements, families, and newborns. We also travel to Philadelphia, Bucks County, Delaware and beyond! We also assist our brides in obtaining permits for all of these locations so that you can continue to enjoy your engagement without the additional items on your to-do list.